Podcast: Play in new window
Subscribe: Apple Podcasts | Google Podcasts | Spotify | Stitcher | TuneIn | RSS
The best employers inherently know that taking care of their employees means their employees will take care of their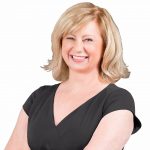 customers. Offering a benefits plan that takes care of the employee and doesn't break the bank, that's the dream. It can drive higher job satisfaction, improve morale and help with the ever-present issue of employee engagement.
Most employers don't know how to accomplish this – or even that it is possible! Every employer should be in complete control of their healthcare spend – driving the maximum value from every dollar and allowing those saved dollars to grow the business and the bottom line.
Understanding how to drive those savings while finding a world class benefits package can be intimidating. Few insurance professionals understand how to get under the hood and tinker to make the plan work better.
Allison DePaoli does. And she joins Adam in this episode to show us how.
Discover:
How supply chain management translates into healthcare and employee benefits;
What employers should focus on with healthcare;
How to shift your current plan to focus on outcomes;
How to find all the hidden cost drivers in health care;
How to use the plan to drive employee engagement;
And much more!
If you're looking for a way to deliver star-studded benefits to your team, without hurting your bottom line,
don't miss this episode!