Podcast: Play in new window
Subscribe: Apple Podcasts | Google Podcasts | Spotify | Stitcher | TuneIn | RSS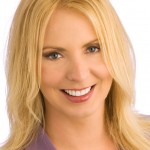 It's no secret that LinkedIn is a powerful tool for marketing and promoting your business. However it's also one of the most underutilized tools out there.
Imagine how much easier it would be if you knew:
How to put lead generation marketing on "auto-pilot" using LinkedIn
The social selling formula that turns prospects into clients
The secret to bypass the gatekeepers and connect with decision makers
Melonie Dodaro is Canada's #1 LinkedIn expert and social media strategist. She will reveal the most advanced social selling techniques that top sales people are using on LinkedIn to create relationships faster and easier with key decision makers leading to a shorter sales cycle and increased sales.