Podcast: Play in new window
Subscribe: Apple Podcasts | Google Podcasts | Spotify | Stitcher | TuneIn | RSS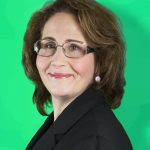 Being in business means you have to sell. Without sales, you have no income, no customers, no business.
When you think of sales, what image comes to mind? For many, it's the greasy, car salesman looking to wheel and deal them into an overpriced car. In order to move past that image, you have to learn what your customer want.
How do you get them to buy from you? The answer is as simple as asking a question.
Deb Calvert is known as, "The Queen of Questions". She's going to teach us how the asking the right question can in fact increase your bottom line.