Podcast: Play in new window
Subscribe: Apple Podcasts | Google Podcasts | Spotify | Stitcher | TuneIn | RSS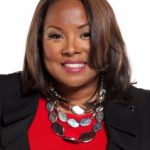 Is social media still a mystery to you?
You know you need it…but you just don't get it.How can putting out a small sentence build your business?
What do you say? Where and how often?
It's time you learn the do's and don'ts of building a social media brand, how to create a blog, and determine your best social media platform, and build a following in just one hour a day.
Make social media the #1 marketing tool in your small business.
Melinda Emerson is a pioneer in social media marketing who is also the social media columnist for the New York Times. She's going to tell us how she became SmallBizLady and how you can become a social media ninja too.