Podcast: Play in new window
Subscribe: Apple Podcasts | Google Podcasts | Spotify | Stitcher | TuneIn | RSS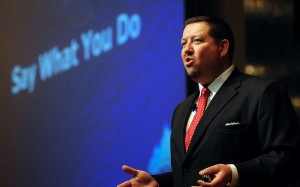 Tired of hearing about how social media was going to change your business overnight? Heard enough speakers & consultants telling you that Twitter & Facebook are the answers to your problems?
The truth is, social media does work, if you treat it like a business function. This isn't playtime. Nobody needs more "friends".
Join Adam and social media expert, Jim Kukral, and learn how to use social media as a marketing tactic, and profit from it with more sales, leads and publicity.