Podcast: Play in new window
Subscribe: Apple Podcasts | Google Podcasts | Spotify | Stitcher | TuneIn | RSS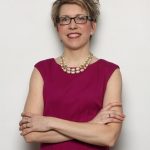 We discuss a lot of topics on this show such as how to boost sales, learning to be a speaker, optimizing your website, and so on.
But there is a crucial topic we need to cover that can make or break your business…your health.
More importantly your brain health. You know the saying, "Use it or lose it." That rings very true when it comes to memory, clarity and ability to think and make important decisions.
Dr. Carri Drzyga is going to talk to us about why it's important to fuel our minds and how having a healthy brain can actually boost your sales and increase that bottom line!