Podcast: Play in new window
Subscribe: Apple Podcasts | Google Podcasts | Spotify | Stitcher | TuneIn | RSS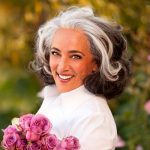 You get once chance to make a first impression. This rings true in any and all aspects of life. Imagine going to a networking event in your sweats and a t-shirt. Chances are, you aren't going to make very many connections.
While it sounds shallow that people judge you from the moment they see you based on how you look, it's just a fact of life.
And in business, it can mean the difference between sealing the deal and going broke.
Image Therapy expert, Liana Chouli is going to help you dress for success!