Podcast: Play in new window
Subscribe: Apple Podcasts | Google Podcasts | Spotify | Stitcher | TuneIn | RSS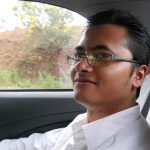 Are you creating multiple streams of income? Most likely you sell some sort of service and maybe a few products. But chances are your income depends on the service portion of your business.
Is it possible to make a living solely on passive income?
Guest expert, Harshajyoti Das is going to share his tips for creating passive income streams that could supersede what you would make with just service income alone.