Podcast: Play in new window
Subscribe: Apple Podcasts | Google Podcasts | Spotify | Stitcher | TuneIn | RSS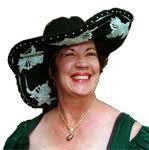 When it comes to social media, one of the biggest sources of confusion is how much to post and how often.
The next biggest area of confusion is what to post. Putting content on your social media site is one thing, but putting out amazing content that keeps your followers coming back for more is a whole different ball game.
MamaRed Knight is going to show us how to serve up some "social snacks" that will leave your followers wanting more!