Podcast: Play in new window
Subscribe: Apple Podcasts | Google Podcasts | Spotify | Stitcher | TuneIn | RSS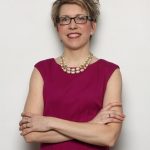 Being an entrepreneur means hard work, long hours and oftentimes, not taking proper care of ourselves.
What happens to your business when you're sick? Like many solopreneurs, if you don't work, you don't get paid. Sick days are just not an option.
Dr. Carri joins us to get our brains and bodies fueled for the entrepreneurial success we're working so hard to achieve!