Podcast: Play in new window
Subscribe: Apple Podcasts | Google Podcasts | Spotify | Stitcher | TuneIn | RSS
If you spend anytime on social media, you will see them. You know who I'm talking about…those people who are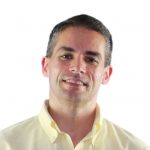 constantly selling and pushing their products and services on anyone who will listen.
While that may work in the short run to grab some low hanging fruit, the best clients are those who come to you ready to buy. How do you attract those juicy clients who come to you with their credit cards out waiting to spend money with you?
By providing upfront value.
In this episode, Adam is joined by Terry Dean. Terry went from delivering pizzas to earning just under 6 figures from a single email sent to his audience.
During this episode you will learn:
Terry's formula for quickly boosting the conversion on websites, videos, and emails
Some of the biggest mistakes business owners make with email
One of the best ways to eliminate sales resistance in skeptical markets
And far more!