Podcast: Play in new window
Subscribe: Apple Podcasts | Google Podcasts | Spotify | Stitcher | TuneIn | RSS
Startups and small businesses rarely work with a Public Relations agency. But Josh Elledge, founder of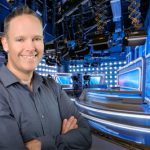 SavingsAngel.com® and upendPR is here to change that. In fact, he is on a mission to help entrepreneurs attract the perfect audiences using PR!
Through the years, Josh has consulted dozens of successful entrepreneurs – assisting them in creating the same sort of success he's earned. That consulting eventually led to the creation of his business upendPR.com – which is designed to consult with and provide the tools for entrepreneurs who want to dramatically increase their own sales by attracting the perfect audiences without the typical expense associated with a PR firm. upendPR provides step-by-step video coaching, live training, direct access to over 1 million media contacts, media monitoring for ongoing story-ideas, agency-level journalist inquiry monitoring, ongoing pitch creation, and impactful consulting for entrepreneurs and startups seeking to exponentially increase sales & traffic.
Josh is a weekly syndicated newspaper columnist – reaching more than 1.1 million readers. He also regularly appears on more than 75 TV stations across the country – having appeared on TV or radio more than 1500 times. He lives in Orlando, FL and is a US Navy veteran, a dad of 3 awesome kids, and is a self-proclaimed fitness geek.
On this episode, we will discover:
– Why entrepreneurs should bother with PR.
– Why Facebook ads are NOT enough.
– How to know when to hire a PR agency.
– Where (and how) to connect with the right journalists.
– All about press releases.