Podcast: Play in new window
Subscribe: Apple Podcasts | Google Podcasts | Spotify | Stitcher | TuneIn | RSS
There is a song by Tim McGraw that always hits home when I hear it – Live Like You Were Dying.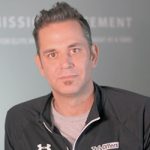 The point of the song is to live each day to its absolute fullest. Fulfill your dreams and passions.
Don't stay stuck in a dead end job that you hate. Do what inspires you…what makes your heart sing.
Joining Adam this week is Tony Grebmeier. Tony built a 7 figure business, and then almost lost everything because of drugs and alcohol.
Now his company is an 8 figure business, his marriage is stronger than ever and his passion is helping others live find their passion and achieve more.
Don't miss this incredibly raw and inspiring episode.