Podcast: Play in new window
Subscribe: Apple Podcasts | Google Podcasts | Spotify | Stitcher | TuneIn | RSS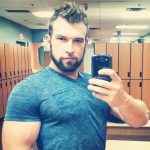 With millions of people on various social media networks every day, getting your message heard can be a tricky thing.
Millions of people trying to shout over each other to "buy my thing"! Is it even worth it to try?
You bet it is! Social media is a powerful tool when used properly.
Garin Kilpatrick is a digital marketing strategist who has learned the secret to rising above the sea of voices and getting his message heard. He shares those secrets with us in this episode.