Podcast: Play in new window
Subscribe: Apple Podcasts | Google Podcasts | Spotify | Stitcher | TuneIn | RSS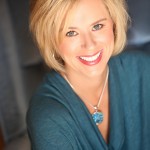 Have you tried public speaking to generate new clients with little to no luck? Public speaking is one of the best ways to position yourself as an expert in your industry and generate new business if done right.
Alysa Rushton is the creator of the Get Clients with Speaking System, and she's going to share with us her pointers for using speaking to become a cash magnet.
Tune in and find out if you are making one or more of the 3 biggest mistakes speakers make that kill their talk right from the start!