Podcast: Play in new window
Subscribe: Apple Podcasts | Google Podcasts | Spotify | Stitcher | TuneIn | RSS
Not everyone is a Type-A personality. You know the one…high energy, bubbly, always on the go. Many of us struggle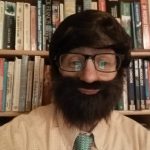 just to get out of bed each day, let alone run a business.
There is a success formula for those who have to really work at getting the day-to-day necessaries done. It's called Sequentiality.
Sequentiality provides a simple, but highly effective prescription for personal development. Finding the right sequence of steps can makeall the difference between growth or stagnation.
Joining Adam is author, John Vespasian, who will teach us about sequentiality and how we can put it to practical use in our lives.
In this episode, you will discover:
What is sequentiality;
The number one reason that people get stuck;
The best method for personal development;
Why history teaches us what we need to know about personal development;
And so much more!
If you want proven ideas instead of impracticable theories, this episode is for you.