Podcast: Play in new window
Subscribe: Apple Podcasts | Google Podcasts | Spotify | Stitcher | TuneIn | RSS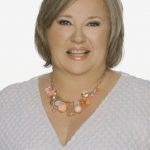 How would you feel if your marketing engaged, built relationships, and provided a memorable experience for your prospects? You'd have influence, impact, and confidence! And, this is entrepreneurship at its best!
Marketing bridges branding and sales, and today, the key word is engagement! If your marketing doesn't get the conversation going, you're missing a critical piece of the business success puzzle. You're sabotaging your sales, and leaving money on the table.
Branding expert, Abigail Tiefenthaler, joins us to help you position your brand for ultimate success!