Podcast: Play in new window
Subscribe: Apple Podcasts | Google Podcasts | Spotify | Stitcher | TuneIn | RSS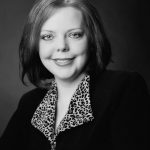 In everyday business, there are multiple ways you connect with people. But what do you do with the connections you make?
How do you follow up after talking to people at various times, such as:
Networking
Social Media
Potential Client Call
Are you leaving money on the table by not having a strong follow-up system?
Marketing expert, Kerry Heaps, joins us to share her follow-up tips that make sense (and dollars too!)