Podcast: Play in new window
Subscribe: Apple Podcasts | Google Podcasts | Spotify | Stitcher | TuneIn | RSS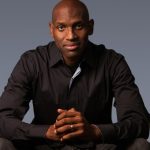 Life isn't easy. And that's probably an understatement. Toss in being an entrepreneur and you have the recipe for madness. Ok maybe not madness…most days.
What do you do when life throws a monkey wrench in your plans? Do you dust yourself off and keep plodding along?
Do you curl up in a ball and forget the world exists?
J. Massey knows first hand how life can throw a curve ball and hit you square in the face. He's gone from being a squatter to owning more than 300 units of property. And he's here to share his story, but also give you some tools you can use when life takes a turn for the worse.