Podcast: Play in new window
Subscribe: Apple Podcasts | Google Podcasts | Spotify | Stitcher | TuneIn | RSS
When you have a solid client avatar, everything you do and say speaks directly to them. You attract strong, qualified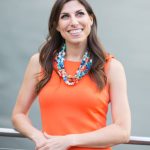 leads because they are your ideal client.
So you make more money and spend less on marketing. It's a win/win.
Joining Adam is Money & Business Growth Expert, Robyn Crane.
Robyn shares:
How she went from $500/year in her coaching business to $500,000/year 2 years later
The #1 thing that you must know to attract qualified leads,
Key points you need to remember to target ideal clients effectively,
What holds people back from targeting their marketing,
And more.