Podcast: Play in new window
Subscribe: Apple Podcasts | Google Podcasts | Spotify | Stitcher | TuneIn | RSS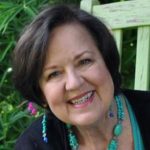 I know that you know that public speaking is a must in order to position yourself as an expert in your industry. We've discussed it at length on this show.
But the lingering question is, can you really make public speaking a career and make money at it?
Pam Terry is back and the answer she has to that question is YES!
This time around, you'll learn:
How to get started
How to become known
No-cost to low-cost technology tools
Strategies for pricing, about products and more!