Podcast: Play in new window
Subscribe: Apple Podcasts | Google Podcasts | Spotify | Stitcher | TuneIn | RSS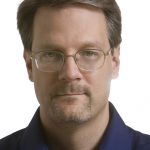 If you're a sales and marketing professional, you can save 80 percent of your time and money by zeroing in on the right 20 percent of your market. At the end of this special interview, you'll be know how to apply 80/20² and 80/20³ to gain 10X, even 100X the success. With the right tools, you can learn to apply the Pareto Principle to:
Slash time-wasters
Locate invisible profit centers in your business
Advertise to hyper-responsive buyers and avoid tire-kickers
Gain coveted positions on search engines
Differentiate yourself from rivals
Gain esteem in your marketplace
The ultimate guru in sales and marketing, Perry Marshall joins Adam for a very special interview.