Podcast: Play in new window
Subscribe: Apple Podcasts | Google Podcasts | Spotify | Stitcher | TuneIn | RSS
Have you been through a few Virtual Assistants with no luck? Or tried rolling the dice with an overseas contractor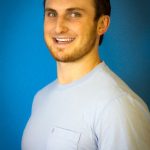 only to find the language barrier too difficult to navigate?
What if there was a solution that takes the headache out of hiring help?
Let's face it, you're busy enough as it is. So when it comes to getting help in your business, the last thing you need is a lengthy, pain in the neck process.
Nathan Hirsch has generated over $20 million in ecommerce sales since 2009 and is an expert in all areas of running multi-million dollar companies…including hiring.
He joins Adam to give the scoop on hiring remote workers and how you can successfully find a perfect fit for you.