Podcast: Play in new window
Subscribe: Apple Podcasts | Google Podcasts | Spotify | Stitcher | TuneIn | RSS
In leadership as in life, only practice makes perfect. Habits are powerful. Routines quietly undergird large portions of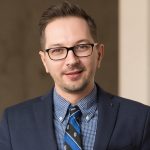 what we do and how we function.
Habit formation can speed success in the workplace as well–even in complex areas like leadership.
Many of us aspire to great leadership… consuming books and training. But unless you intentionally reinforce the right behaviors, results are fleeting.
Joining Adam is leadership expert, Martin Lanik who will share some of his tips from his latest book, The Leader Habit.
In this episode you will learn:
What is wrong with the traditional approach to leadership development;
The latest science about how people most effectively learn new skills – and incorporate them into their daily lives;
Twenty-two core skills that are most common among successful leaders;
And so much more.