Podcast: Play in new window
Subscribe: Apple Podcasts | Google Podcasts | Spotify | Stitcher | TuneIn | RSS
Nearly every challenge encountered in business is a symptom of the real problems: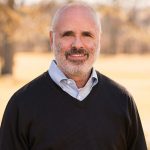 Human nature.
Poor communication.
Great ideas followed by face-palming execution.
You can't really feel peace, harmony and balance when things are challenging and chaotic.
Joining Adam is Tom Rubens, expert in business and corporate culture.
In this episode they discuss:
Why work-life balance is bullshit and how to find harmony;
How to find the cultural blind spots in your business;
How our inner dialogue predicts our future;
How fear held Tom back – and how it's holding you back, too;
And much more!