Podcast: Play in new window
Subscribe: Apple Podcasts | Google Podcasts | Spotify | Stitcher | TuneIn | RSS
Ahhh Corporate America. Home of cubicles, the 9-5 and the rat race.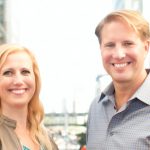 But it's not all bad. We can't all be entrepreneurs right? Someone has to run the big businesses of the world.
Jennifer Rock and Michael Voss have created a hilarious and captivating tale of Corporate America; B.S. Incorporated.
Tune in to this fun episode with Adam and guests as they expose life in Corporate America.