Podcast: Play in new window
Subscribe: Apple Podcasts | Google Podcasts | Spotify | Stitcher | TuneIn | RSS
Is your business everything you'd dreamed? Do you wake up refreshed and excited to start your day?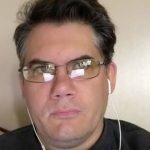 Or do you groan and treat every day as if it were Monday?
It can change…if you change.
Business is about being human. The wonderful thing about being human is free will.
I'm sure you've heard the expression, "Change your story, change your life."
A simple shift in the ol' noggin can make a HUGE impact on how you feel about your business.
But it doesn't have to stop there. You can do, be, have anything  you want.
You can reinvent yourself…and have the business you most desire.
Rob Anspach, is a former small town, carpet cleaning entrepreneur.  He reinvented himself and is now a leading
marketing expert with a dynamic media company. He's joining Adam this week to share with us
how we can reinvent ourselves in order to have the business we desire.