Podcast: Play in new window
Subscribe: Apple Podcasts | Google Podcasts | Spotify | Stitcher | TuneIn | RSS
Let's face it. We're all here to make money. Money makes the world go 'round right?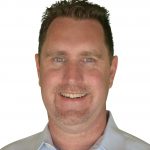 But here's the question…can you make more money and have more fun doing it?
ABSOLUTELY!
In this episode we're going to learn all about making money and having fun from an industry who know all about having fun…boat dealers.
Joining Adam is Matt Sellhorst. Matt is going to share with us his SPLASH System which teaches you how to sell more, make money and have fun!