Podcast: Play in new window
Subscribe: Apple Podcasts | Google Podcasts | Spotify | Stitcher | TuneIn | RSS
Today, top talent has an interest and passion for winning at both work and life. Organizations that support,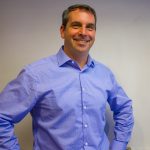 encourage, and enable this open up channels for engagement. Those that don't, risk increased turnover costs due to burnout.
In this fast-paced interview, Peter Atherton helps you to more fully understand burnout, its impact on not only top talent but on your organization and the American workplace in general, and how to use the I.M.P.A.C.T. Process to reverse it and re-engage the workforce for the benefit of all.