Podcast: Play in new window
Subscribe: Apple Podcasts | Google Podcasts | Spotify | Stitcher | TuneIn | RSS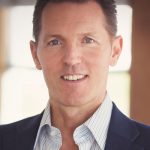 Imagine waking up each morning to lots of money in your inbox.
What exactly does a 6 or 7 figure funnel even look like? Hard to imagine? Not for our guest!
Funnel expert, Alan McKenna, creates 6- and 7-figure evergreen, automated, marketing and sales funnels.
He has helped his clients generate more than $25,000,000 in additional revenue through implementing Full Funnel Optimization…and in this episode, he's going to share how you can do the same.