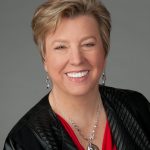 Since the concept of internet marketing really took the world by storm, direct mail seems to be a thing of the past.
How often do you go to your mailbox and get a newsletter, or a postcard about a new event? Rarely.
Is direct mail a thing of the past? Or is it just a very underutilized tool that can still help businesses make a ton of money?
Diane Conklin is a direct response expert who is here to tell you, direct marketing may be a lost art, but it's definitely not a thing of the past.
Learn how you can put more money in your pocket with this forgotten art of marketing.