Podcast: Play in new window
Subscribe: Apple Podcasts | Google Podcasts | Spotify | Stitcher | TuneIn | RSS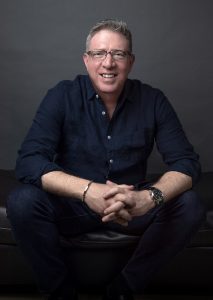 So much sales training and sales coaching being sold today is based on the old sales principles of "chasing" and "follow-up" with prospects who often times never call you back.
It's often packaged as "consultative sales training", but it's typically just a wrapping on top of traditional sales techniques and processes.
The world has changed dramatically in the last couple of years. No longer will your sales prospects tolerate any sales approaches or systems that feel like they are being "sold".
Selling doesn't have to be painful and you don't have to sacrifice your core values to experience sales success.
Selling no longer has to be a de-humanizing experience, putting you in a position of having to endlessly "chase" your prospective clients… which you shouldn't have to do as a professional.
That's why Trust-Based Selling is a major breakthrough in the field of sales…because it teaches a completely different mindset shift along with trust-based languaging.
Ari Galper has made it his life mission to give you, the clarity you are missing, through two decades of working with thousands of business owners and sales leaders all over the world, refining Trust-Based Selling to a true art form.
Ari and Adam discuss:
The core story behind the invention of Trust-Based Selling
The three sales myths we need to confront
Three core principles to unlocking the sales game
And so much more
Are you ready to completely change your selling game and increase your profits? Tune in!