Podcast: Play in new window
Subscribe: Apple Podcasts | Google Podcasts | Spotify | Stitcher | TuneIn | RSS
How do you convince someone to buy what you are selling and listen to what you are saying?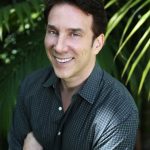 The key is to create the perfect pitch. You have to find the balance between making them curious and revealing what you offer. You also have to tug at their heartstrings, so they will open their purse strings.
Joining Adam this week is John Livesay. He is known as the Pitch Whisperer and helps people create compelling pitches that convert.
In this episode, you will learn:
Why everyone needs a great elevator pitch and few have it. What makes a great elevator pitch?
How can people become more confident?
What makes a good story when you pitch?
What are the different story genres, and how do brands use them?
Why do people remember our stories and not numbers?