Podcast: Play in new window
Subscribe: Apple Podcasts | Google Podcasts | Spotify | Stitcher | TuneIn | RSS
The 80/20 principle is often considered to be the ultimate shortcut to success. However, it can be misleading.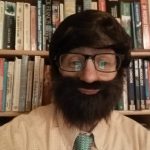 This principle cannot help you set lifetime goals that matter. It cannot create a future that is meaningful.
The only way to create successful goals is to use a rational philosophy.
Join Adam and guest John Vespasian as they discuss the truth about the 80/20 principle and why shortcuts do not work.
In this call, you will learn:
Why most shortcuts to success fail.
The importance of leading a balanced life.
Why unbridled positive thinking can severely mess up your life.
How to let go of habits that destroy your effectiveness.
Why it is crucially important to learn from history.
The key to making progress in good and bad times.