Podcast: Play in new window
Subscribe: Apple Podcasts | Google Podcasts | Spotify | Stitcher | TuneIn | RSS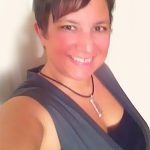 If you're looking for a fast and efficient way to become known as an expert in your industry, grow your list and bring amazing information to your audience, hosting a telesummit is the way to go.
Hosting a telesummit allows business to come to you. Nobody wants to chase around business and why should you? People buy from those they know, like and trust. Well, hosting a telesummit is the fastest way to create a relationship and build trust. Not to mention the amazing connections you'll make with your guests!
But if you don't know what you're doing, hosting a telesummit can fast become an expensive, painful experience.
Expert telesummit coordinator, Tracey Osborne, joins us to reveal the top mistakes people make when hosting a summit and also reveals her top tips for putting together a successful telesummit.