Podcast: Play in new window
Subscribe: Apple Podcasts | Google Podcasts | Spotify | Stitcher | TuneIn | RSS
Just like in baseball where you cannot score without touching all the bases, in small business there are three must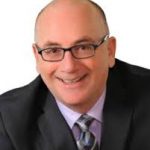 have strategies and all three must be implemented and executed effectively.
When all three are implemented and executed effectively, Your Championship Company will have a work environment that IS:
more positive,
more productive, and (most importantly for you, the small business owner)
even more profitable.
Joining Adam is Skip Weisman. After successfully being the CEO of five professional baseball franchises, Skip has turned his expertise into a Championship Gameplan.
In this episode, Skip will explain:​
What a championship small business is;
Where the concept came from;
What a small business owner can do to create a championship company;
The benefits of a small business owner implementing a championship company initiative;
Common pitfalls that undermine an initiative like this;
And so much more.