Podcast: Play in new window
Subscribe: Apple Podcasts | Google Podcasts | Spotify | Stitcher | TuneIn | RSS
There are some common areas where most small to medium sized businesses leave money on the table. They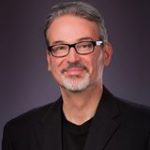 COULD easily pick up this extra cash, but most tend to ignore that it's there.
Do you know where your hidden assets are?
Joining Adam is Glenn Livingston. Glenn is an expert in finding and leveraging hidden assets.
In this episode you will learn how to discover where you are leaving money on the table as well as:
​Some common threats to business expansion which virtually no business is prepared to manage effectively;
The pillars most small businesses overlook when they are trying to engineer a growth spurt;
Why it is so difficult to move money effectively in e-commerce;
What an "expansion strategy" is and why it is so important;
and much, much more!