Podcast: Play in new window
Subscribe: Apple Podcasts | Google Podcasts | Spotify | Stitcher | TuneIn | RSS
Being an entrepreneur means taking risks…often BIG risks. You have to be fearless to be in business these days.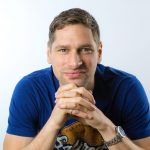 Too many companies fail because the leaders were playing it safe and afraid to take a risk.
But not you, right? You have what it takes to succeed.
Joining Adam is the fearless, Robin Waite.
In this episode, you will discover:
​Common pricing mistakes that will make your B2B fail;
How simplicity in business can set you apart;
How desire and drive fit into goal setting for a business;
3 things you can do to be more successful;
And much more!
If you're a fearless entrepreneur, tune in!