Podcast: Play in new window
Subscribe: Apple Podcasts | Google Podcasts | Spotify | Stitcher | TuneIn | RSS
More than 80 percent of organizations are undergoing digital transformations. Yet, as few as 1 in 4 organizations see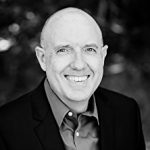 any ROI from their efforts. Digital transformation, by its very nature and promise should deliver value that far exceeds the sum of its' parts.
While less than 20% of organizations are getting digital transformations right, these digitally transformed organizations can deliver twice as fast as other organizations, cut OPEX by over 30%, and have seen a near-immediate doubling in brand value.
The power to act faster and do it better than before sits at the heart of truly digitally transformed organizations.
Chris Aarons, author of The Digital Helix: Transforming Your Organization's DNA to Thrive in the Digital Age, joins Adam to discuss the seven key areas that are critical to transformation success.
In this episode, discover:
What digital transformation is and why is it increasingly vital to leaders across all industries;
What leadership characteristics can be implemented for a digitally transformed organization;
What the biggest mistakes are that organizations make as they try to keep up in the Digital Age;
The main differences between companies and their leaders who 'do digital' and truly digital business;
How the digital helix of a company depends on real world leadership;
And much more.
If you are not seeing the value you expected with your digital transformation, then this episode is for you.