Podcast: Play in new window
Subscribe: Apple Podcasts | Google Podcasts | Spotify | Stitcher | TuneIn | RSS
You spend hours each day working on your business. You've invested time, money, blood, sweat, and tears.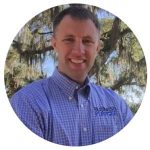 But do you have a business that is streamlined and operates smoothly or does it operate in chaos and overwhelm?
As entrepreneurs, we often end up working in chaos and overwhelm, chasing the 8-ball and never quite catching up. We end up feeling stressed, exhausted, and disheartened with our businesses.
What would it look/feel like to have a no-chaos business? How amazing would it be to know your business is running smoothly and stress-free?
Joining Adam is expert, business coach, Scott Beebe.
Scott is going to teach us his core principles of having a no-chaos business.
In this episode you will discover:
What key areas business owners often overlook;
How to implement systematizing and processing into your business;
What the non-negotiables are with running a small business;
How to delegate effectively so you can spend more time ON your business;
The 4 steps to business freedom;
And more!
If you're tired of feeling like a hamster caught in a wheel in your business, this is one show you won't want to miss!