Podcast: Play in new window
Subscribe: Apple Podcasts | Google Podcasts | Spotify | Stitcher | TuneIn | RSS
In regards to life and nature we are all familiar with the term, "Survival of the Fittest." Animals, plants,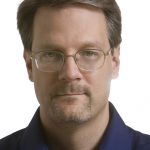 organisms…all must grow, change and adapt to an everchanging environment.
The same is true in the business world. Businesses must continually evolve and adapt in order to survive.
In this fresh perspective to evolution and business, Perry Marshall joins host, Adam Hommey as they discuss reinvention, business evolution and so much more!