Podcast: Play in new window
Subscribe: Apple Podcasts | Google Podcasts | Spotify | Stitcher | TuneIn | RSS
"They" say if you do something for 21 days it will become a habit. And maybe "they" are right.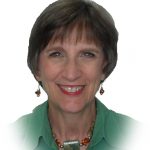 21 days is a long time to try to do something new when your brain is hardwired to do something else.
It is a proven fact that habits and thoughts create pathways in your brain that allow for repetitive actions, thoughts, habits to be automatic.
So if you want to create new habits or learn new things, you need to create new pathways…or rewire your brain.
Join Adam Hommey and Meredith Bell and learn what you can do to make new habits, learn new skills and create the life/business you want.