Podcast: Play in new window
Subscribe: Apple Podcasts | Google Podcasts | Spotify | Stitcher | TuneIn | RSS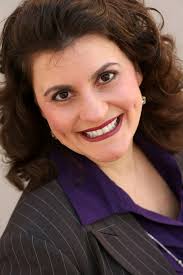 All the experts say you need to craft a signature speech. Why? What's so important about having a signature speech?
Using public speaking to market your business is one of the most powerful ways for you to:
• Easily and quickly create a flood of fresh, new prospects,
• Pick up way more clients,
• Create your status in your market and develop a credibility that can't be denied,
• Increase your visibility to a level others in your field can only dream of,
• Sell double, triple, even ten times more of your products or services,
• Create a constant stream of cash flow.
Felicia Slattery is an expert in communications and speaking. She shares the "stage" with Adam to give you pointers on creating your signature talk so you can present yourself as an expert in your industry.