Podcast: Play in new window
Subscribe: Apple Podcasts | Google Podcasts | Spotify | Stitcher | TuneIn | RSS
The "starving artist" myth is a limiting belief that's been passed on from generation to generation and it's about time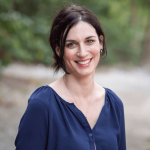 we put an end to it. Not only is it disempowering to artists trying to promote themselves and their work, it's also a barrier for many talented teenagers and young adults who will not pursue a career in the arts from fear of not being able to support themselves and later on in life, their families. Many will major in a more "socially accepted" program and pursue a career they don't enjoy. Our society just doesn't value doing what ignites your passion when it comes to earning a living. Instead, we are conditioned to do "the right thing", even if it makes us incredibly unhappy.
So what should you do when the thing you are really good at, the thing that really drives you and excites you come Monday morning isn't putting food on the table?
Joining Adam to dispel the myth around the arts is award-winning Business & PR Strategist and founder of The Artist Entrepreneur, Catherine Orer.
Discover:
How to sell your art without feeling like a sell-out;
Top mistakes artists are making that are costing them sales;
Why it's so important to get clear on your vision and how to communicate it effectively with potential partners and clients;
How to set and achieve your goals as a professional artist;
The essentials to consider when you want to go from amateur to professional artist;
And so much more!
You can starve if you want or you can provide useful work that others will pay for. If you want to learn how to sell more you are in for a treat!