Podcast: Play in new window
Subscribe: Apple Podcasts | Google Podcasts | Spotify | Stitcher | TuneIn | RSS
Half of all small businesses never see their fifth birthday. Small businesses fail for one reason: lack of focus on the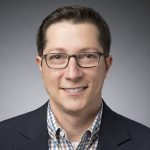 financial health of the business.
Why? Because the financials are confusing. They're not sexy. Most business owners start their business because they're good at the "craft" of the business…
But far too many ignore the financial health of the company. And we're not just talking about how much money is in the bank.
Joining Adam is founder of the CFO Project, Adam Lean. In this episode the 'Adams' team up to talk about cash flow, lack thereof and the 7 steps you can take to create more profit and more cash flow in your business.
Discover:
The number one thing that every business must focus on but rarely do;
Why business owners struggle;
Adam's method for helping clients get control over their business and money;
And so much more!
If you're ready to have more cash in the bank then tune in!