Podcast: Play in new window
Subscribe: Apple Podcasts | Google Podcasts | Spotify | Stitcher | TuneIn | RSS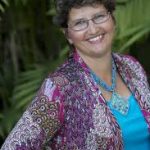 When you became an entrepreneur I bet you had lofty goals. Lots of free time, making tons of money.
We all start out excited and pumped up. Inevitably most of us get stuck. What are the three things you might be doing that is keeping you from breaking that 6-figure mark?
Minette Riordan is here to tell us! She's going to share:
Why only 6% of women ever reach 6-figures
What is a "creative" entrepreneur
What are the three massive mistakes that creative entrepreneurs are making in their business
and more
You say you want to build your business? Avoid these 3 massive mistakes most creative entrepreneurs make that destroy their chances of breaking through to 6-figures.