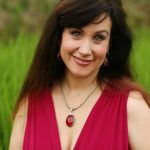 Does Money Love You?
Or is your relationship with money a mess?
Morgana Rae is here to help you figure that out.
International wealth coach Morgana Rae walks you through six time-tested steps to turn your personal Money Monster of scarcity into a Money Honey of abundance. "Your financial situation reflects your inner Relationship with Money," says Rae. "If you don't like your finances, something has to change in your relationship" and Rae shows how to jumpstart that transformation.
"When you imagine your money as a real, flesh and blood person, worthy of your deepest admiration, you embark on an amazing, love-at-first-sight affair of the heart. Pennies on the ground are like chocolates on your pillow," says Rae. "I've had people report that within hours of hearing my talk, they've received unexpected money – tens of thousands of dollars or more!" (Read their stories at www.alchemysuccess.com.)