Podcast: Play in new window
Subscribe: Apple Podcasts | Google Podcasts | Spotify | Stitcher | TuneIn | RSS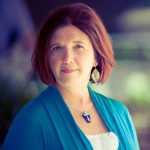 When people think of starting their own business, too many don't realize just how much time, energy and effort goes into making it successful. They visualize working from a white sandy beach, being able to work a couple of hours a day and making gobs of money.
Once you get into it, you realize it's a lot more than you bargained for. It can be very mentally demanding to run your own business, and oftentimes, the reason it's not successful…is YOU!
Janet Slack is all about helping entrepreneurs get out of their own way. She's going to help us realize if we are truly sabotaging our own business without actually realizing it.