Podcast: Play in new window
Subscribe: Apple Podcasts | Google Podcasts | Spotify | Stitcher | TuneIn | RSS
In this amazing age of technology, it's becoming increasingly easier to work from anywhere in the world. Wouldn't it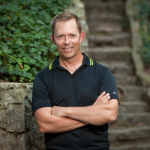 be nice to work from the location of your dreams? You could even be a nomad with the right technology and business.
Dreaming about being happy, wealthy or living in paradise can get old. Dr. Tim Laskis joins Adam to provide you with incredible tips and strategies for making all your dreams come true, no matter your life circumstances.
Discover…
How to overcome obstacles;
The importance of a support system;
Five strategies for creating business and personal success;
And more.
If working from paradise is on your bucket list, tune in!