Podcast: Play in new window
Subscribe: Apple Podcasts | Google Podcasts | Spotify | Stitcher | TuneIn | RSS
High-performance means a lot more than just fast cars! What can happen in your business if you created a high-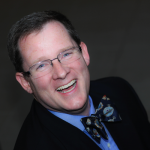 performance team culture?
High-performance teams behave, operate, and perform differently. Their impact and results are dramatically above the status quo.
Team building expert, Jeffrey Davidson, joins Adam to introduce us to the world of high-perfomance team cultures.
Jeffrey's mission is to help you be outstanding…and your team to be even better.
Discover:
The first thing you need to build a high-performance culture;
How to get people to collaborate and why it's important;
How can performance reviews and feedback help your organization;
And so much more!
Grab hold of the handrail, and get ready to take your team from Meh to High-Performance!